Nigerian blogger, Linda Ikeji has shared a photo of sibling, Vera Ikeji, who she revealed is her elder sister, correcting the mature misconception that Vera is her younger sister.
Vera Ikeji is based in the US according to the location on the photos we saw on her social media page, which in turn explained that she came down to Nigeria for the wedding ceremony of their sister Sandra Ikeji over the weekend.
The Ikeji family will definitely pass as an Africa version of the kardasians and we would stick to our screens if they should start a reality show titled keeping up with the Ikejis.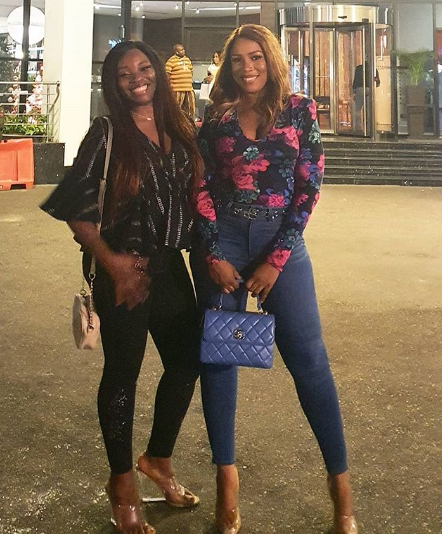 Vera Ikeji is a US-based realtor married to and American Airforce veteran. She is the mother of two beautiful kids and of course the eldest of the Ikeji sisters. Linda Ikeji showing off her big sis wrote on Instagram: Vera Ikeji Shilobod and her younger sister, Linda Ikeji